Dozens of individuals, primarily women and children, were rushed to Al-Shifa Medical Hospital following a devastating bombing that struck the western mosque of the camp.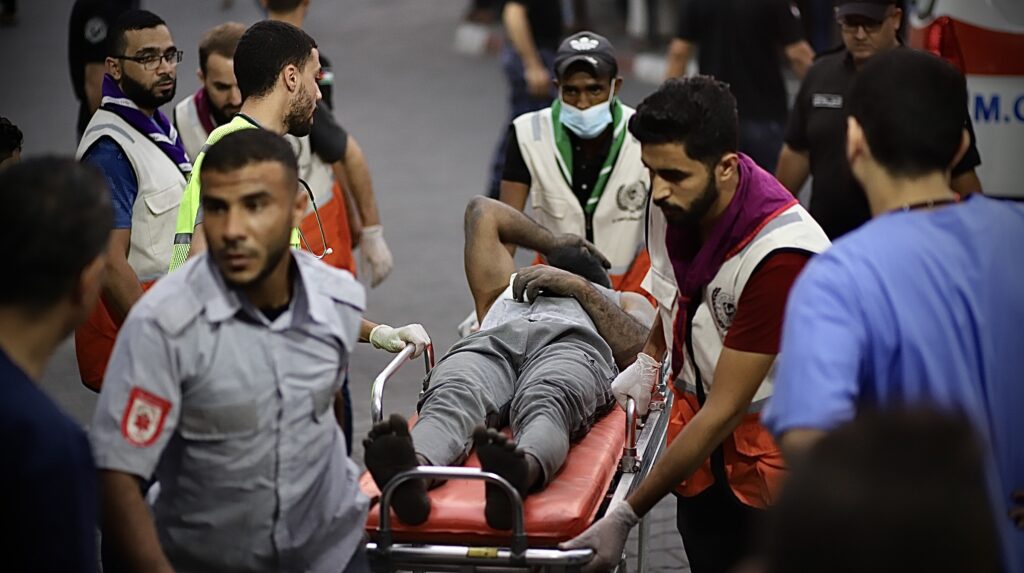 The attack, carried out by Israeli aircrafts, has left a trail of injuries and sorrow, underscoring the grim toll of conflict on innocent civilians in the region.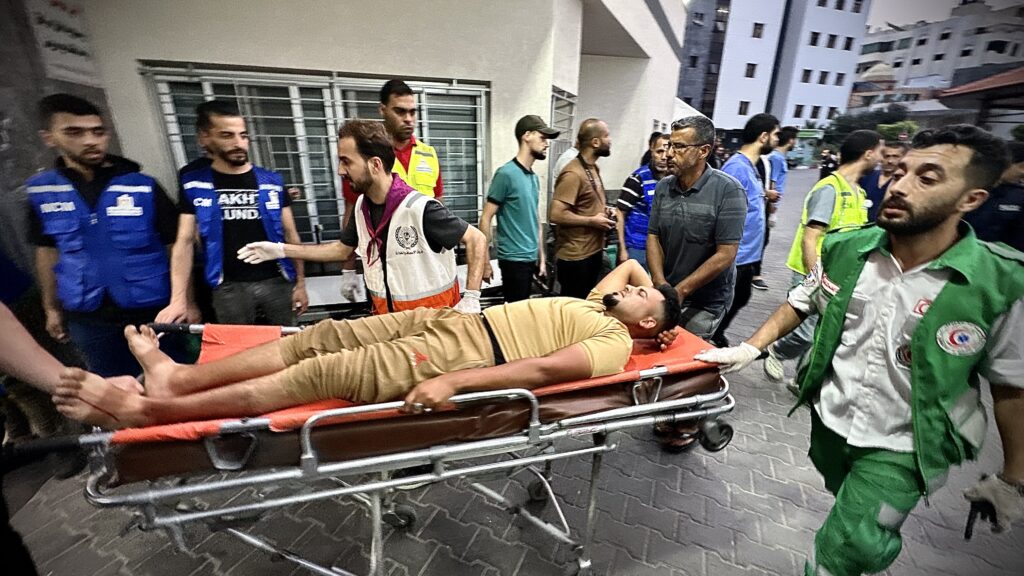 Authorities warn of a looming humanitarian crisis in Gaza, with supplies being blocked amid Israel's response to Hamas attacks. Israel imposed a comprehensive blockade, threatening to sever electricity, food, fuel, and water access to the area. Gaza faces a critical situation unless the blockade is lifted.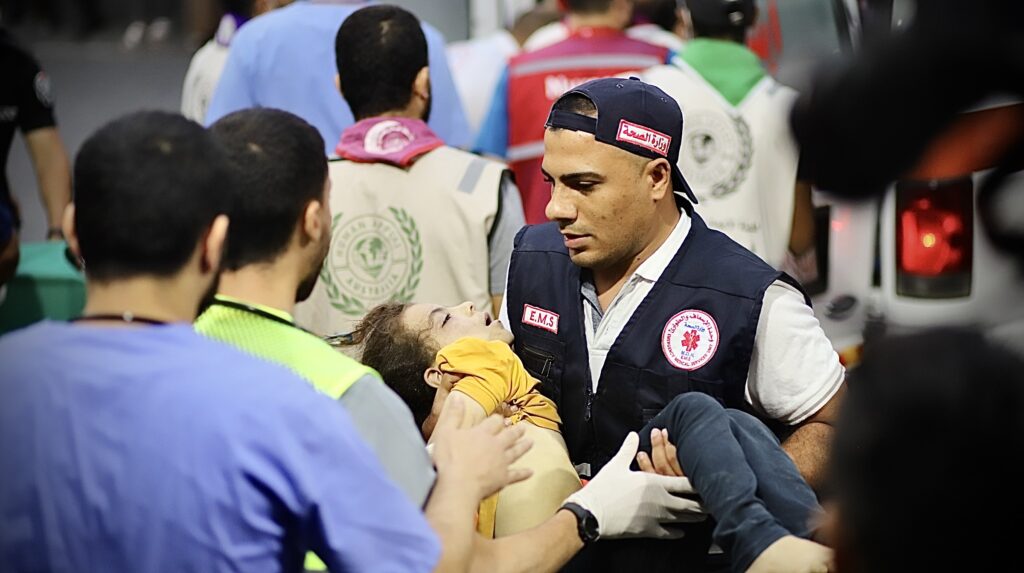 The Israeli military announces regaining control of all Gaza-adjacent communities, following a surprise Hamas assault that claimed over 700 lives within 48 hours.
Hamas asserts custody of over 100 hostages, including Israeli army officers, with ongoing talks between Qatar and the militant group regarding the captives, according to a senior US official speaking to CNN.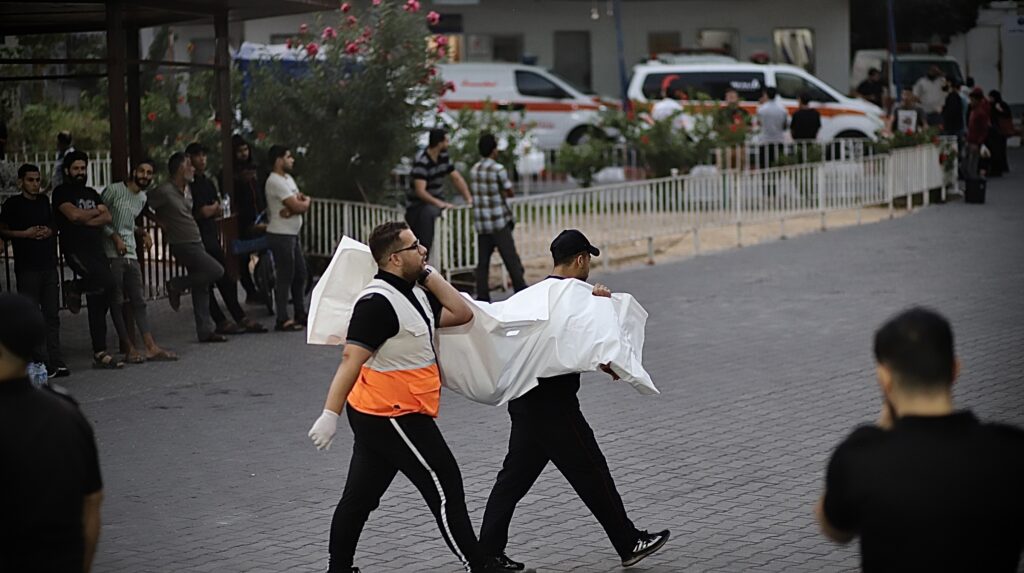 With a total population of approximately 2.3 million residents, Gaza sees around 80% dependent on humanitarian assistance, largely attributed to the prolonged hostilities with Israel. Although Hamas governs the region, Israel maintains control over its airspace, shoreline, and enforces restrictions on the movement of people and goods across its borders.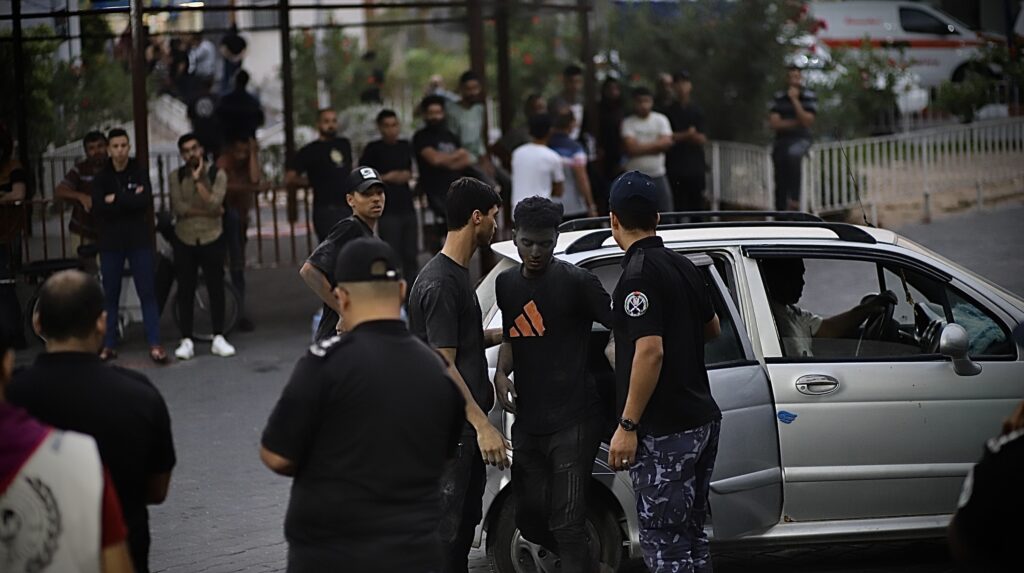 Officials have issued a stark warning that Gaza is on the brink of running out of fuel, with supplies expected to deplete within the next 24 to 72 hours. The UN's humanitarian agency, OCHA, echoes concerns, indicating that fuel reserves may last only a few days. Prior to the recent restrictions, Gaza residents were grappling with extensive food insecurity, limited mobility, and water scarcity.
In response to recent events, Israel has initiated retaliatory airstrikes in Gaza since Saturday, resulting in a reported death toll of at least 511 individuals and causing injuries to 2,750 others, as confirmed by the Palestinian health ministry.
Sunday night witnessed an exceptionally intense wave of airstrikes, possibly the most substantial Gaza has faced in years. Throughout the night, a series of rapid and loud explosions reverberated across the Gaza Strip. The strikes persisted into the daylight hours, enveloping the sky with black smoke and leaving the taste of dust from collapsed buildings lingering in the air.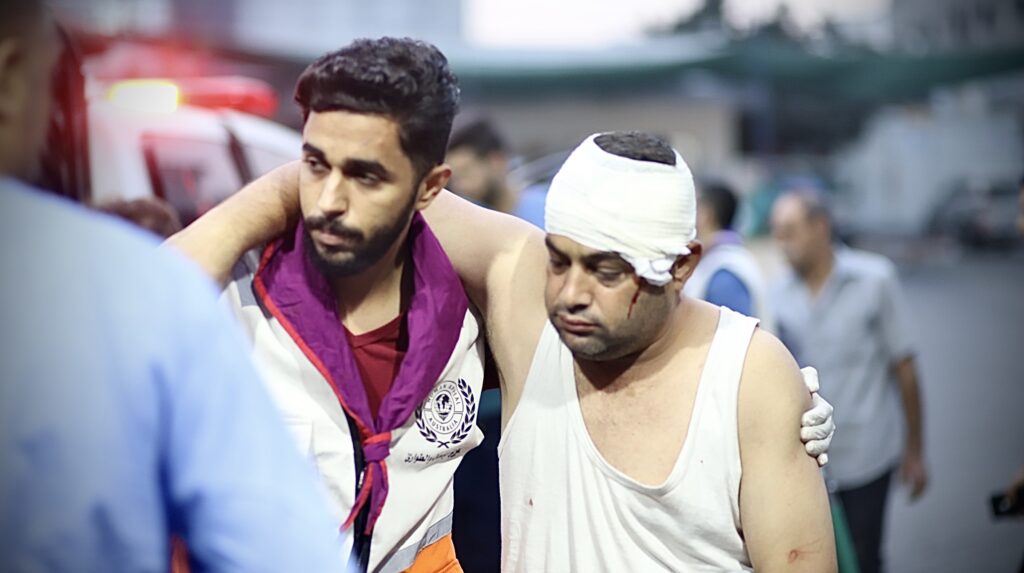 Israel has stated that it is conducting airstrikes targeting Hamas positions in Gaza, but there are reports of civilian casualties. According to the Palestinian Ministry of Foreign Affairs, Israeli airstrikes have struck two refugee camps in Gaza, namely Al-Shati (also known as the Beach camp) and Jabalia camps, resulting in multiple injuries and fatalities among civilians.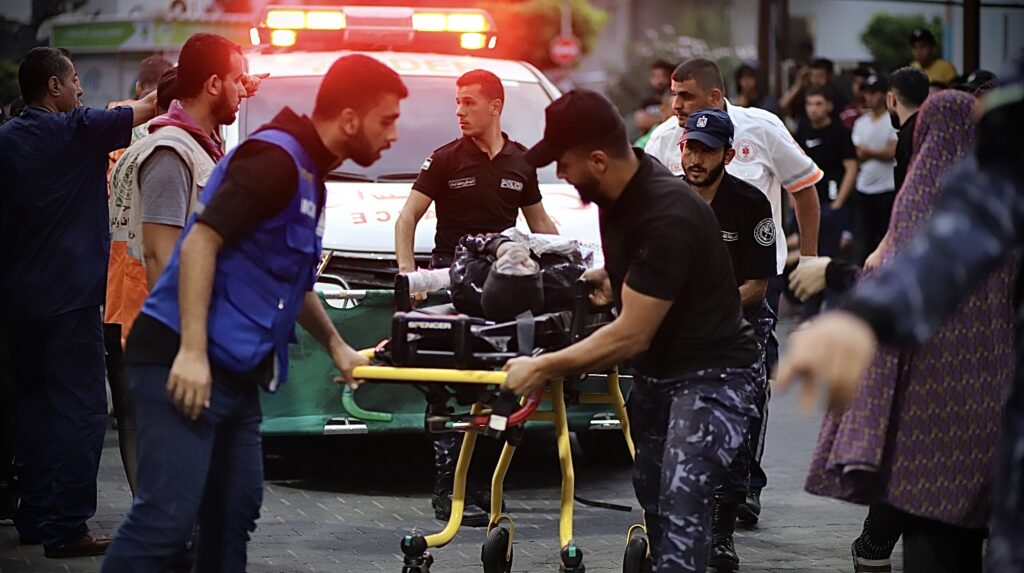 The Foreign Ministry has reported that air strikes have targeted a United Nations school in Gaza, where hundreds of civilians, including children and the elderly, sought refuge.
The United Nations has confirmed the attack, noting severe damage to the school but thankfully no casualties.
There are reports of airstrikes hitting a mosque and residential homes, with a tragic incident in Rafah resulting in the loss of 19 lives from the same family.
The UN has declared that 123,538 individuals in Gaza have been displaced, primarily due to concerns for their safety and the destruction of their homes, with 73,000 people finding shelter in schools.
Doaa Al-Baz is a Journalist based in Gaza, Palestine.